Water Heater Making Noise?
Water heater repairs fall into one of four categories. First, it makes a difference whether you have a gas or electric heater. Gas heaters feature pilot lights, thermocouples, gas control valves, and thermostats. These are all parts that may falter. Electric heaters have thermostats, too. They also have one to two heating elements, which can break. Other water heater parts that often need replacement are the pressure relief valve, anode rod, and dip tube. We dive into the most common water heater problems below.
The question remains: which issues should you do yourself and when do you need to call a professional plumber?
Nautilus Plumbing & Rooter offers state-of-the-art, complete plumbing services. Request a free estimate today!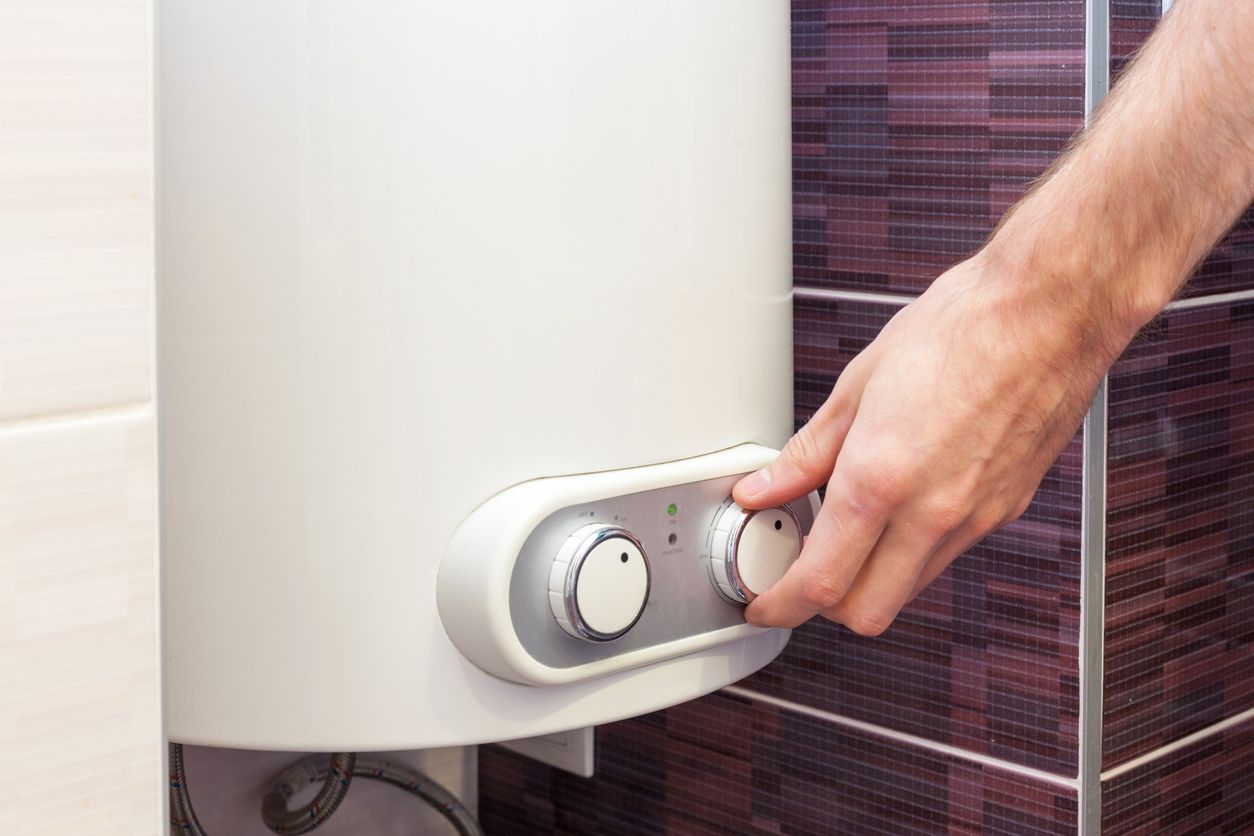 Most Common Gas Water Heater Repairs
Gas heaters experience problems that are unique to their power source. According to HomeAdvisor, three major things can go wrong. There can be trouble with the pilot light, thermocouple, and the gas control valve. "To figure out the root of your problem, a professional plumber will need to troubleshoot as they go."
The Pilot Light Went Out
If the pilot light blows out, there is no need for repairs. It is possible to reignite the pilot light on your own. Make sure you are familiar with the water heater. Check to make sure there are no gas smells in your home. If there are gas smells, you will need to contact a professional.
The Thermocouple Isn't Working
"The thermocouple senses that the pilot light is lit. When it does so, it triggers the gas control valve to continue providing gas." When it breaks, it is no longer able to sense the pilot light's flame. So, it does not trigger the gas control valve leaving the burner unlit. When the burner does not operate, your water does not get heated.
Replacement is the only option. If you take safety precautions, you may be able to do this job. But if you are not comfortable working around gas, leave it to a professional plumber.
The experts at Nautilus plumbing & Rooter are the best plumbers in the Los Angeles area. Contact us if you are dealing with a water heater making noise today for a free estimate on your water heater repairs!
Most Common Electric Water Heater Repairs
An electric water heater has a different mechanism than a gas one does. We have already discussed that gas water heaters have a pilot light as their heat source. Electric water heaters have one to two heating elements in place of a pilot light. There can be one or two heating elements, and they extend into the tank.
Failed Heating Element or Tripped Breakers
The most common issues include tripped breakers and bad heating elements. A water heater producing only cold water may have a failed heating element. Or, the power source might have disconnected. Check to see if the circuit breaker has tripped. If it has, turns the breaker off and then back on. If you have a faulty heating element, it is best to contact a plumber.
What Gas And Electric Waters Heater Have In Common
Both gas and electric water heaters have thermostats. The thermostat sets the temperature of the water in the tank. Almost as frustrating as not having enough hot water is when the water is too hot. It is possible to set the water temperature too high in both gas and electric water heaters.
Replacing the Thermostat in a Gas Water Heater
"The thermostat is part of the valve unit and, therefore, fixing issues with it will involve replacing or repairing the entire valve." https://www.homeadvisor.com/cost/plumbing/repair-a-water-heater/#gasthermostat.
There are plenty of DIY tutorials online on how to replace your water heater valve. If you are not so handy, call the professionals at Nautilus Plumbing & Rooter. They are the plumbing company Los Angeles residents trust.
Replacing the Thermostat in an Electric Water Heater
Electric water heaters with tanks that hold 30+ gallons generally have one thermostat for each heating element. An extra thermostat is not the only difference between electric and gas. Gas thermostats are part of the valve. On electric heaters, they are attached to the heating elements.
You can DIY an electric thermostat replacement. Thermostats for single element heaters will not work with double element heaters. And vice-versa. You can adjust your thermostats if they are too hot or too cold. Make sure the top is a few degrees higher than the bottom.
Water Heater Making Noise?
Nautilus Plumbing & Rooter is a Los Angeles company that does it all: plumbing, rooter, sewer repair, drain cleaning, and more! We are passionate, people-loving, local plumbers. We excel at putting clients first. "The customer is always right." If you are having trouble with your water heater, reach out to us at any time! Choose the plumbers loved by their community for over 50 years.