Washers and dryers are complex appliances that require consistent maintenance to perform well over long periods of time. But, from time to time, a hosepipe can spring a leak, or the washer can start to leak. When this happens, it's important that you identify this leaking water in the laundry room and what it could potentially mean. In most cases, you just need a simple repair. This can save you time and money over larger problems that go ignored.
Our Nautilus Plumbing team is a leading expert in emergency plumbing and repair services. When it comes to a disaster of any size, acting fast is the key to saving you a fortune.
Take these steps to identify what kind of water in your laundry room is leaking. Notify your Los Angeles plumbers right away to get it fixed as soon as possible.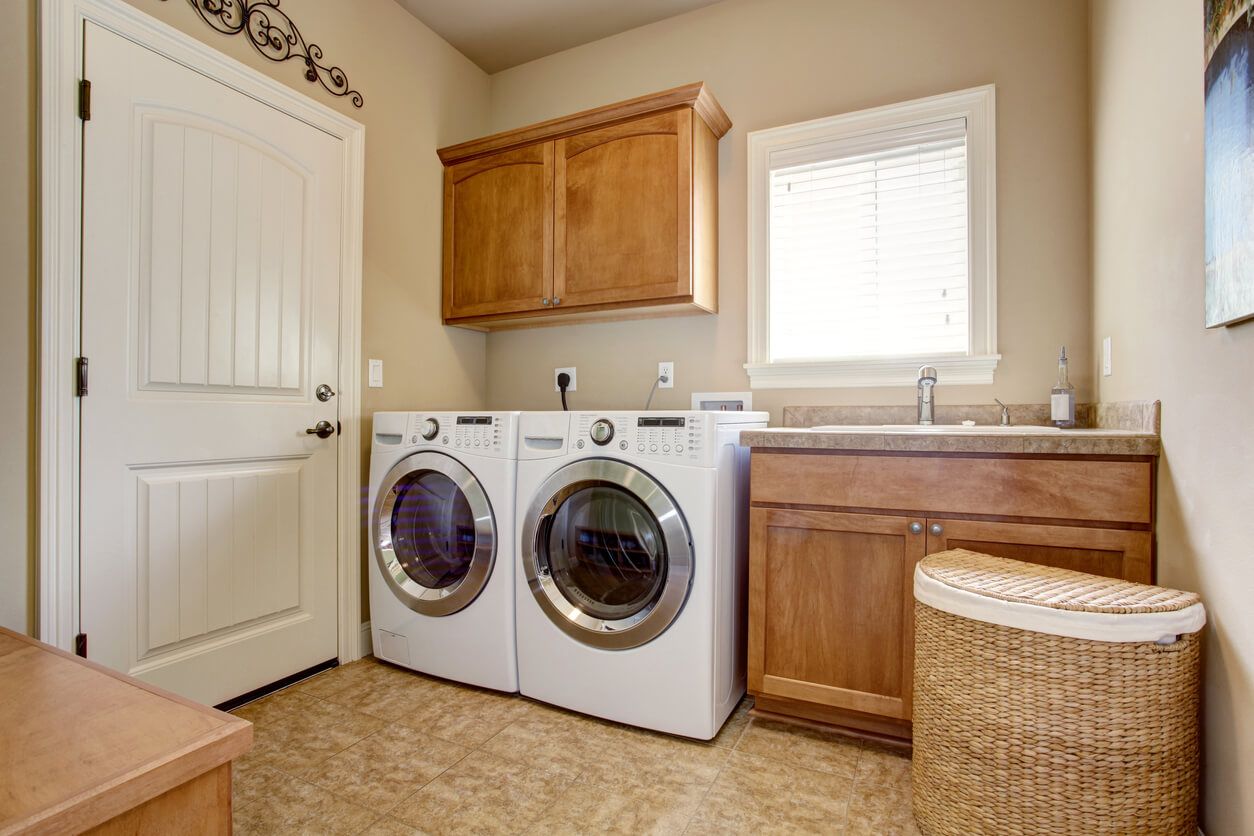 Under-Washer Leaks
The location of the leak plays a huge role in determining where water in the laundry room is coming from. Since a typical washing machine contains many different parts, pipes, and water storage units, it can tend to spill from multiple places.
If your washer is leaking underneath, it could mean that you have a hole in your washer pump. This can happen for a number of reasons. It's important that you schedule maintenance on it as quickly as possible. You need to prevent your washer from leaking water onto your motor, which will make the appliance fail completely.
And that's a huge expense that you don't want to incur.
Front Washer Leaks
Water leaking in front of the washer is perhaps the most common and identifiable form of water leaking in the bedroom. Interestingly enough, one of the reasons why this can happen a lot is because of too many suds in the washer at one time.
An excess of detergent or too many different products combined together can actually cause the overflow tube to get clogged or to tip in the wrong direction. It's important that you know what amount and type of detergent you should be used to prevent damaging the washer's hardware. The Spruce has a thorough guide on what to look out for when choosing your next laundry detergent.
Back Washer Leaks
Leaks that come from behind the washer may be harder to spot. However, they are just as important to get taken care of as quickly as possible. One quick fix could be the fact that the drain plug is still affixed to the back – this sometimes happens with brand-new washers. But if you have an older washer, you could be dealing with a loosened drain hose. It may be clogged or not securely plugged in, meaning that a repair is necessary.
It's Overflowing!
What do you do if the water is just all over the place? If it's actively coming out of the washer, that means that you have a problem with your pressure valve or switch. This is much more than a leak, and you need to get help for your dishwasher right away!
Water spillages can put the washer's equipment at risk, and it would be difficult to repair the motors and hardware without having to spend an arm and a leg. That's why our emergency plumbing services are here to help you get your laundry room situation under control before anything devastating occurs.
Fixing Water In The Laundry Room
At Nautilus Plumbing, we can identify the different types of leaks coming from your washing machine. Whether you've noticed some puddles, or there is an active leak springing from somewhere on the appliance, you need to schedule an affordable service right away.
Get in touch with us now by contacting us online, or by giving us a call at 323-629-4627.